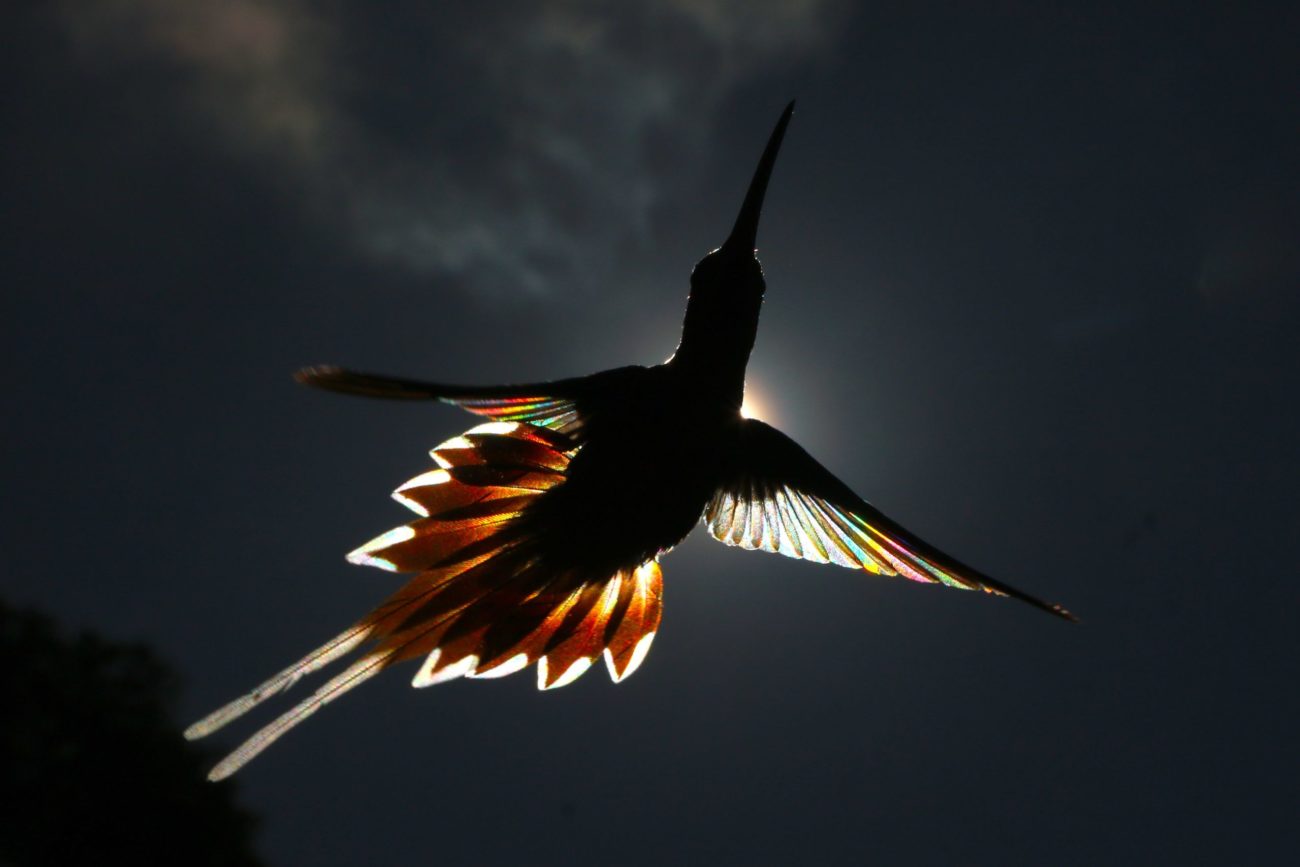 Christian Spencer | The Flame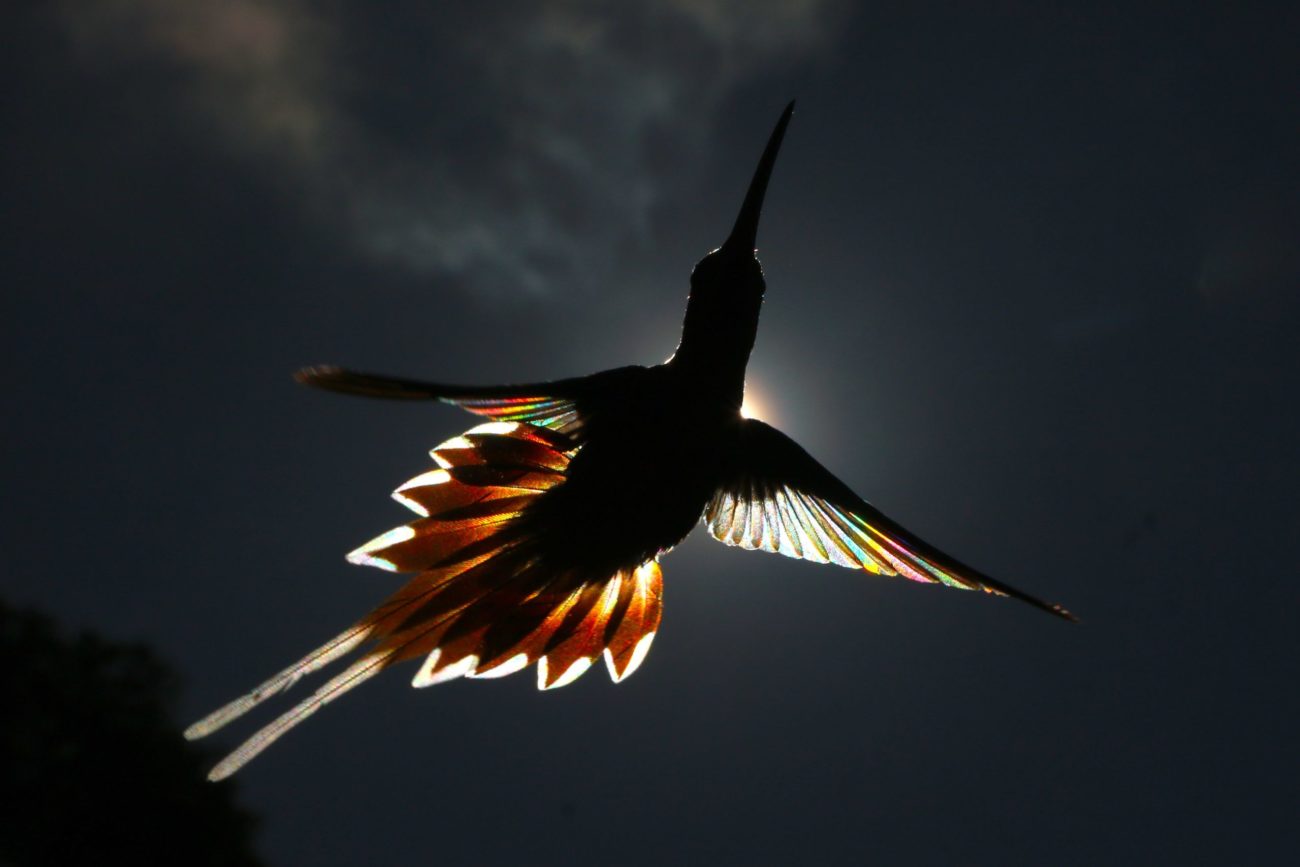 The award winning photographic series "Winged Prism" by australian photographer Christian Spencer.
The photos were taken in the atlantic rainforest in Brazil as hummingbirds hover in front of the sun.
As the sunlight penetrates the wings it creates a prism effect filling the feathers with rainbows.
These photos contain no digital manipulation.