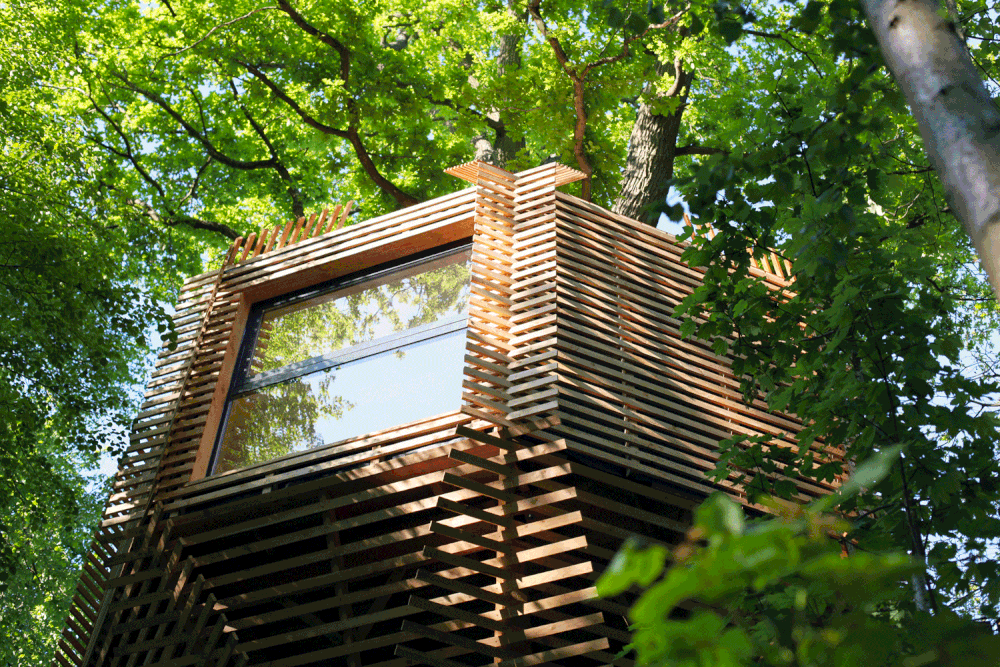 Atelier Lavit | Origin Tree House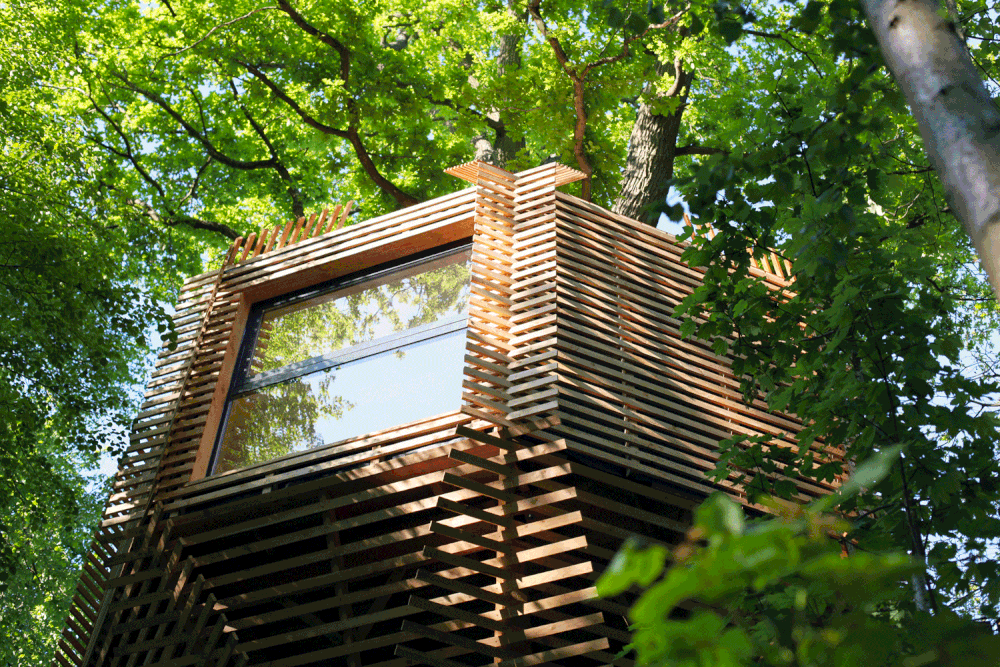 Château de Raray (2017)
The architectural challenge for Atelier LAVIT was to create a functional and comfortable hotel room, being faithful to the first inspiration of the project: a bird-nest.
The design of the cabin, coupled with the construction techniques, has led to a rationalization of the assembly logic of the branches collected by the birds to create their impregnable shelters.
Meeting point between poetry and carpentry mastery, ORIGIN tree house discreetly stands out among the centenarian oaks of the Château de Raray forest, as if it had always been part of the scenery.
Majestic and elegant, it integrates and completes a landscape already impressive, sublimating it by offering a shelter. The access is a sequence: passing first from a platform suspended on another tall oak thirty meters away, which includes a heated spa and a chilling area. Then a wooden walkway, ten meters from the ground, leads you straight into the heart of the nest.